UNFORTUNATELY FOR THE SCHOOL YEAR 23/24 AND 24/25 WE ARE FULLY BOOKED.
SAM'S ENGLISH DAYCARE
Would you like your child to be able to learn English the easiest and the most effective way? Send him or her to an  English speaking country. You cannot do that because s/he attends elementary school in the Czech Republic? It does not matter, come to our Sam's English Daycare – we will help you if you provide regularity and continuity. (Regularity is key to success.)
Sam's English Daycare was founded to support and improve English learning process for first graders to ninth graders with the aim to provide the possibility to be in an English environment (the communication between the student and the teacher is only in English) all afternoon every day for the children. Do you ask why? This environment positively stimulates children and thanks to it they become faster in acquiring English and more self-confident in using English. To measure their effort, at  the end of each school year children are able to take a Cambridge Young Learners Test which is run in cooperation with British Council. After accomplishing the test each child will receive a certificate which represents mainly motivation for the next study.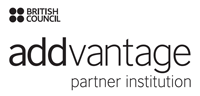 There is nothing better than to pleasantly spend the afternoon with friends meanwhile your child naturally perceives and uses a foreign language.
Our year-round teaching plan is methodically processed on the basis of Cambridge Young Learners Tests content. Our pedagogical team consists of Czech teachers and native English speakers with TEFL Certificate.


CAMBRIDGE YOUNG LEARNERS ENGLISH TESTS - RESULTS
YEAR - LEVEL
9 SHIELDS
10 SHIELDS
11 SHIELDS
12 SHIELDS
13 SHIELDS
14 SHIELDS
15 SHIELDS
(MAX.)
# of Ss
2010 Starters
-
-
-
1
7
5
2
15
2011 Starters
1
-
-
1
2
2
4
10
2011 Movers
-
-
-
-
5
8
5
18
2012 Starters
-
-
-
2
2
5
6
15
2012 Movers
-
-
-
3
2
5
5
15
2012 Flyers
-
-
-
-
2
4
8
14
2013 Starters
-
-
-
-
-
6
3
9
2013 Movers
-
-
-
-
1
3
5
9
2013 Flyers
-
-
-
1
1
8
3
13
2014 Movers
-
-
-
-
3
3
2
8
2014 Flyers
-
-
-
1
3
1
2
7
2015 Starters
-
-
1
-
-
1
5
7
2015 Flyers
-
-
-
3
3
1
1
8
2016 Movers
-
-
-
-
2
4
3
9
2017 Starters
-
-
-
1
-
2
7
10
2017 Movers
-
-
-
-
-
-
1
1
2017 Flyers
-
-
-
1
1
2
6
10
2018 Starters
-
-
-
-
1
1
4
6
2018 Movers
-
-
-
1
2
1
5
9
2018 Flyers
-
-
-
-
-
-
2
2
2019 Starters
-
-
1
-
-
-
9
10
2019 Movers
-
-
-
-
-
4
6
10
2019 Flyers
-
-
-
-
1
3
5
9
2020 Starters
-
-
-
-
-
2
7
9
2020 Movers
-
-
-
-
-
-
7
7
2020 Flyers
-
1
-
1
3
3
-
8
2021 Starters
-
-
-
-
1
2
8
11
2021 Movers
-
-
-
1
-
2
6
9
2021 Flyers
-
-
-
-
1
1
8
10
2022 Starters
-
-
-
-
1
2
6
9
2022 Movers
-
-
-
-
1
2
10
13
2022 Flyers
-
-
-
1
-
6
5
12
2023 Starters
-
-
-
-
1
1
8
10
2023 Movers
-
-
-
1
-
4
7
12
2023 Flyers
-
-
-
-
-
-
13
13
| | | | | | |
| --- | --- | --- | --- | --- | --- |
| PET for Schools | Level A2 120-139 | Pass 140-152 | Pass with Merit 153-159 | Pass with Distinction 160-170 |  # of Ss |
| 2013 | - | 2 | 5 | - | 7 |
| 2014 | - | - | - | 1 | 1 |
| 2015 | 1 | 5 | 4 | 2 | 12 |
| 2017 | - | 4 | 4 | - | 8 |
| 2019 | - | 2 | 2 | 1 | 5 |
| 2021 | - | 2 | 1 | 4 | 7 |
| 2022 | - | 3 | 5 | 3 | 11 |
| 2023 | - | - | 3 | 7 | 10 |
FCE for Schools
Level B1
(140-159)
Pass at Grade C
(160-172)
Pass at Grade B
(173-179)
Pass at Grade A
(180-190)
 # of Ss
2015
1
3
1
1
6
2017
-
3
3
2
8
2019
1
5
1
-
7
2021
-
5
2
-
7
2022
-
1
-
-
1
2023
-
2
3
1
6
DAYCARE YEARS
ELEMENTARY YEARS
CAMBRIDGE EXAMS
(levels of English)
DC 1
Y 1
DC 2
Y 2
YLE Starters
DC 3
Y 3
YLE Movers (A1)
DC 4
Y 4
YLE Flyers (A2)
DC 5a
Y 5
DC 5b
Y 6
PET for Schools (B1)
DC 6a
Y 7
DC 6b
Y 8
FCE for Schools (B2)
DC 6c
Y 9
FCE for Schools (B2)
– if the 3rd year of preparation is necessary
DC 7
High School
CAE
WE HAVE ALREADY BEEN HERE FOR YOU

FOR 16 YEARS
WHAT'S NEW
JULY AND AUGUST 2023
HOLIDAYS

SEPTEMBER 2023
09/04 1st day
09/04 4pm parents' meeting
09/22 trip
09/28 public holiday 
09/29 headmistress day off